| | |
| --- | --- |
| Kathy Limes | President & Penta Career Center Board Representative |
| Timothy F. Smith | Vice President |
| Joe Long | Board Member & Legislative Liaison |
| Judith Hines | Board Member & Student Achievement Liaison |
| Judith Paredes | Board Member & Penta Career Center Board Representative |
The Governing Board conducts all business in open meetings. News media representatives are notified through public announcements in advance of meeting days and times. Normally, the Governing Board meets on the fourth Tuesday of each month at 4:00 p.m. at the Wood County Educational Service Center, 1867 N. Research Drive, Bowling Green, OH 43402.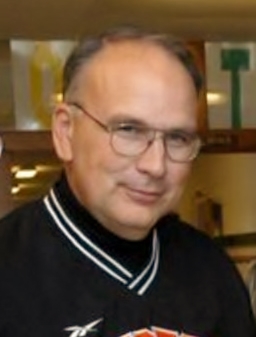 Joe Long, Legislative Liaison Representative
Joe Long was born and raised in Wood County. Other than the time he spent serving his country, he has lived his entire life in Northwest Ohio.
Working his way through college, he experienced various work experiences and continued to help on the family farm. He worked at Campbell Soups, LOF, in building construction, as a custodian, and delivered furniture for a Toledo department store.
Joe's wife, Lynne, teaches piano and has performed at various venues in Northwest Ohio. They have two adult children and two grandchildren.
Joe is also a small business owner.
Joe holds degrees from The Defiance College, Bowling Green State University, and the University of Toledo.
He has taught classes ranging from junior high industrial education to college-level social science. He served as a school superintendent for over twenty years and utilized the services of the Wood County Educational Service Center during that time. This experience as a consumer of the WCESC's programs and services allowed him to experience first-hand how the WCESC can positively impact students' lives.
SOME OF THE HONORS EARNED AND SERVICE POSITIONS HELD:
Recipient of the Outstanding Leadership Award presented by the Ohio Educational Service Center Association
Recipient of the Buckeye Association of School Administrators Exemplary Educational Leadership Award
Testified on behalf of the Wood County Educational Service Center in Washington, D.C.
Jennings Scholar
Former president of the Wood County Park District Governing Board
Past president of the Wood County Committee on Aging Governing Board
President of Friends of Wood County Committee on Aging
Former church board president
Served as a 4-H club advisor and athletic coach
Honorary FFA degree recipient
Member of Ohio Retired Teachers' Association, American Legion, Wood County Historical Society, and local arts council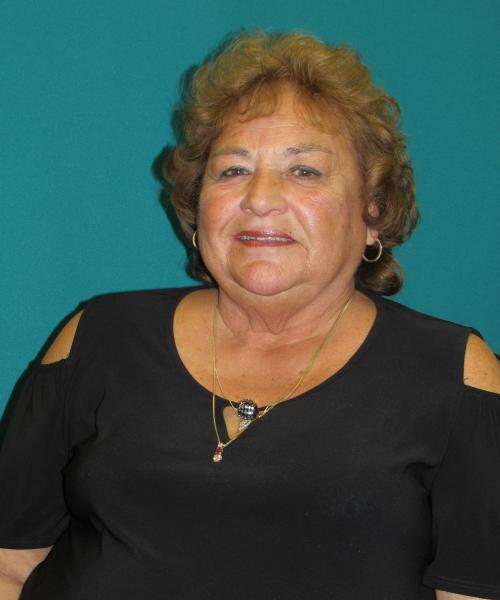 Kathy Limes, President & Penta Career Center Representative
Since 1996, Kathy Limes has served as a member of the Wood County Education Service Center Governing Board serving as both President and Vice President. She has been active on a variety of committees and attended an assortment of seminars to benefit herself, the WCESC Governing Board, and the Wood County educational system. Mrs. Limes also received the privilege of being a Board Member when the new WCESC was constructed at its currently location in Bowling Green, Ohio.
Mrs. Limes has been married to her husband Donald for over four decades. The couple has two children (Peggy and Dana) and six grandchildren (Donyelle, Taylor, Dalton, Hunter, Mikayla, and Logan).
Kathy is a proud graduate of Bowling Green High School (Bowling Green, Ohio). She has taken numerous courses on income tax preparations, real estate and estate taxes, sales and marketing, business account, and computer programming. Education has served her well as she conducts and orchestrates major financial decisions as a business partner in Limes Family Farms for over 40 years and in her endeavors with individuals throughout Wood County and Northwest Ohio.
An active participant in her community, Kathy has served on the Penta Career Center Board since 2001 where she presided as President and Vice President. During her time there, she was on the Executive & Personnel, Policy/Legislative, Building & Grounds, and Finance & Curriculum committees. She was honored to be on the Penta Board during the construction of the current Career Center located on Buck Road in Perrysburg, Ohio.
Other activities and interests include being a lifetime board member of the ARC of Wood County Board which is associated with Wood Lane School (Wood County, Ohio), a lifetime member of the Wood County Historical Society, a member of the Republican Party and the Republican Central Committee, a past candidate for Wood County Commissioner, and a member and Sunday School teacher at Dayspring Assembly of God Church (Bowling Green, Ohio).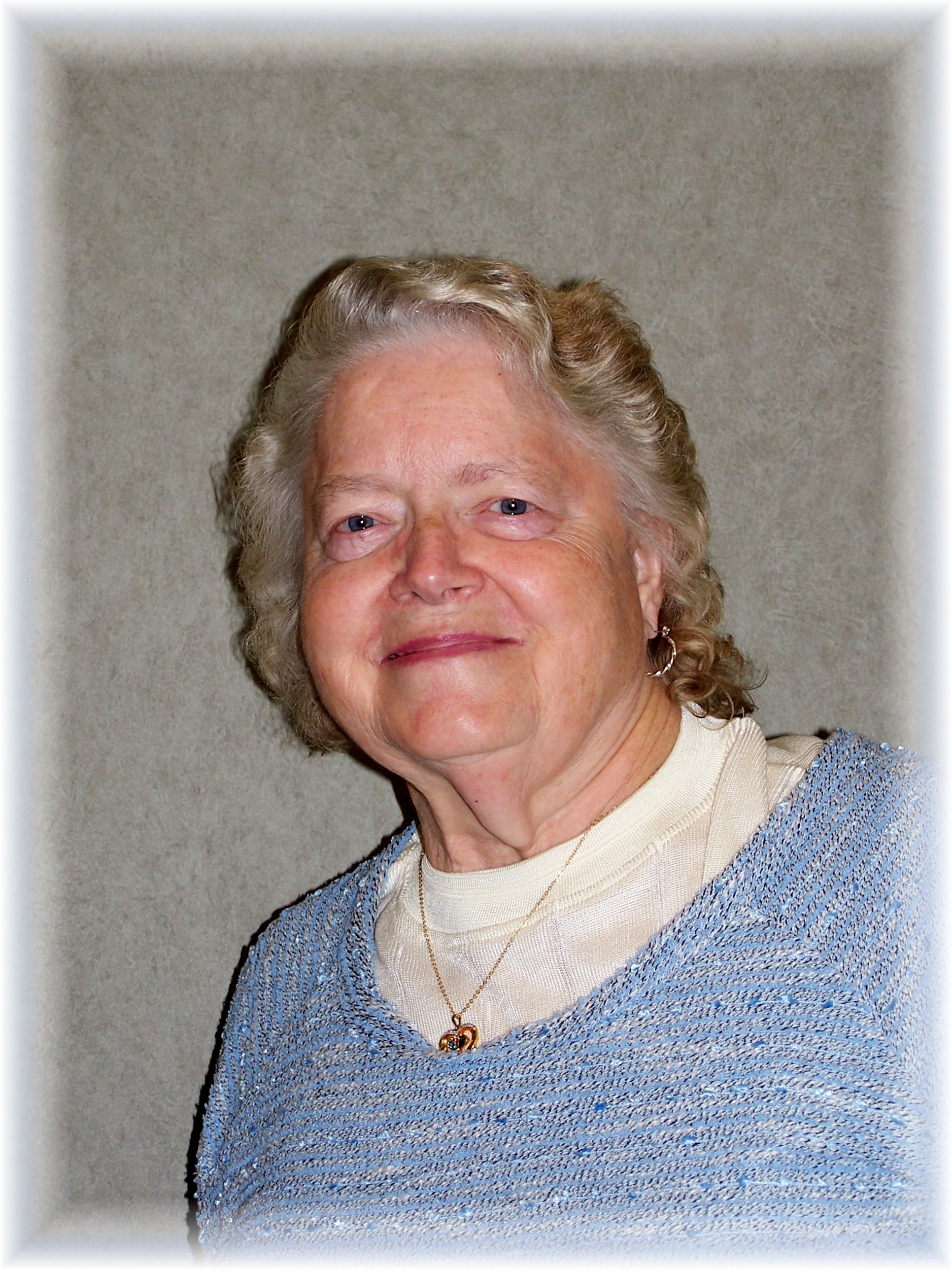 Judith Hines, Board Member & Student Achievement Liaison
Judith Hines was born in Henry County. Graduated from Liberty Center High school, and moved to Wood County in 1960 with her husband Maurice and two children. Judith was a housewife, a mother and worked on their family farm for several years.  She attended business programs at Stautenburg College for two years. In 1974 she worked for USDA, ASCS office in Bowling Green and retired after 40 years. Judith has always worked with and raised children with physical and learning disabilities.  She became a member of the Wood County ARC in 1974 and was very involved in their Academic and Outreach programs. She attended several State and National conferences to learn how to further education for children with disabilities.  Judith has always been very interested in helping any person to improve their education and skills to achieve the best quality of life possible.  Judith has been serving the WCESC  since August 2014.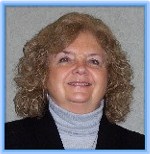 Judith Paredes, President & Penta Career Center Board Representative
Before serving as a member of the Wood County Educational Service Center Governing Board, Mrs. Paredes committed herself to improving the Lake Local Schools District for more than 20 years.  During that time, she resided on the School Board for eight years while she and her husband were also members and officers of the Athletic Boosters.  They spent countless hours working at the concession stands for a variety of Lake Athletic contests.  Some weeks, they spent more time at the school than at home.  Through this endeavor, the couple met numerous wonderful people while enjoying every minute of the experience.  The couple treasured their involvement with Lake Schools and desired to give back whenever they could.  Their tireless dedication earned them a place in the Lake Schools Athletic Hall of Fame.
Mrs. Paredes was married for 33 years before her husband passed away.  The couple has three children:  Michael, Brian and Janea, who is the head Culinary Instructor at Penta Career Center.  A few years later, she remarried and added three more children to her family:  Chad, Jeremy and Nichole who are all teachers.  Mrs. Paredes has always had a great respect for teachers and what they do for children.  Serving on school boards has provided her with great insight on the immense effort it takes to teach well, along with the rewards that teaching brings.  These insights aide her as she guides the WCESC Governing Board.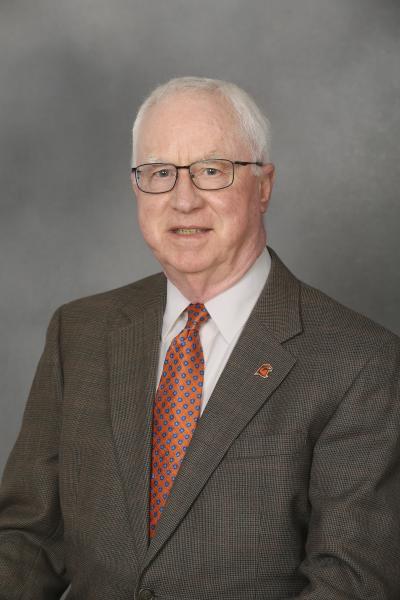 Timothy F. Smith, Vice-President
Timothy Smith returns to the governing board of the Wood County Educational Service Center, having previously served from 1994 to 2015, including four years as board president.
Throughout his career, Smith served as Assistant Dean of Students at Bowling Green State University from 1965 to 1975; Wood County Administrator from 1975 to 1981; Director of Sales for Blue Cross and Blue Shield of Ohio from 1981 to 1995; and Senior Vice President of Sky Insurance from 1995 to 2005.
He then retired from active employment for several years before becoming Associate Vice President of Research and Economic Development at BGSU from 2009 to 2013.
Smith holds a Bachelor of Science in Business Administration, and a Master of Arts degree in College Student Personnel from Bowling Green State University. He also graduated from Krannert Graduate School of Management at Purdue University.